Happy New Year everyone! Wow, 2017 was amazing. And I have BIG GOALS for this year!  I am thankful for all of you who have joined my list and I hope that this year I can provide even more resources and helpful info for you in the areas of intentional parenting, launching young adults, study skills, and productivity!
Goodbye, 2017!
It's been a while since I posted. We had a crazy December –  we packed up the car and headed west for 2 weeks. It was amazing and awesome in all the good ways! We went to Santa Fe, NM, Sedona, Grand Canyon, and Dallas, with a few little mini-stops in between. I'll blog more about having adventures with your kids later.
2017 was very productive for our family and for me. We successfully launched our firstborn off to college. Our 2nd born started taking college classes with dual enrollment and driving a car. I launched my business and blog and started giving local seminars regarding Classical Conversations, Goal Setting and Study Skills for Students.  Crazy good times.
Setting Goals for your Roles
In the late fall, I watched a video about setting goals for 90 days. I was totally inspired. I've always had annual goals each year. Not resolutions, but goals. But as it goes for everyone, sometimes during the year, I would stop achieving much of anything and actually forget about my goals.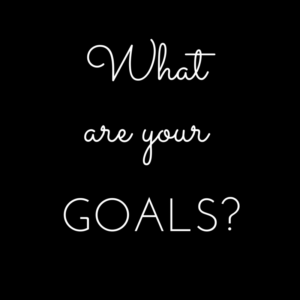 Did you know that the number one reason people don't achieve their goals is they don't keep them visible and in front of them? (That's a quote from Michael Hyatt – goal-setting guru.)  Setting goals every 90 days, keeps them in front of you!
So, I thought I would give it a try. I set my goals in November for the rest of the year. I picked 4 areas of my life and set 2-3 goals per area. It turned out great! I didn't get all of them done, but achieved quite a few and made some real progress — even in the midst of the holiday season!
Now that we have started 2018, I"ve created a new set of 90-day goals.  I am using the Full Focus Planner by Michael Hyatt, but you can just grab a journal or notebook and write your own goals down on paper.  What I like to do is divide my life into "roles".  Each of us has several roles to fulfill in life: spiritual, marriage, parenting, job, health, etc. Here are the areas I am currently using:  Spiritual, Personal, Marriage, Kids, Business, Finances, Friendships, Ministry.  I make a main goal or two in each of my areas.  Then post it somewhere where you will see it a lot!  Or put reminders on your phone!
Baby Steps
Next, write out some of the steps it would take to achieve the beginning of your goals. It doesn't have to be every single step from start to finish, but just a few things to get the ball rolling.
For instance, let's say I want to lose weight. Here would be some of my first steps:
Decide how I can work out this year. Do I need something new? Pick one workout plan and get it set up so it's ready to go — either gym membership, streaming workout videos, new DVD, etc.
Buy a new workout outfit for motivation. Especially if all I have is 80's spandex!
Figure out a way to track my water drinking each day so I am staying hydrated.
Go to the store and buy some healthy foods to get started on eating right in the new year.
Then, as you finish the first steps, then you can add more steps as you go. At the end of 90 days, evaluate where you are and what your next plan is going to be.

I hope this helps you in making goals for the new year. One of mine is going to be blogging more. So, hopefully, you'll hear from me again soon!!

Michelle

Follow Us:

Share Us with Your Friends: